Amazon Seller Central Integration
Integrate your established Seller Central account into CPGIO's eCommerce fulfillment system and leverage hybrid FBA and FBM prep and sales strategies.
View full details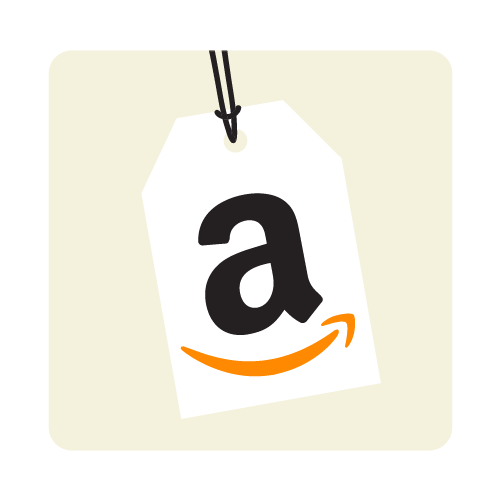 Your Amazon Seller Central Strategy Starts with CPGIO
Amazon's Seller Central is a sophisticated web-based platform designed specifically for third-party sellers to efficiently manage and grow their businesses on the Amazon marketplace.
This comprehensive dashboard offers an array of tools and features that empower sellers to effectively oversee their inventory, pricing, orders, customer communication, and much more.

An Essential Hub for Amazon Third-Party Sellers
With Seller Central at their fingertips, sellers can effortlessly create product listings, manage inventory levels, process orders, address customer service inquiries, and track their sales performance. Additionally, the platform grants access to a wealth of reporting tools and analytics, enabling sellers to make well-informed decisions about their businesses.
In essence, Seller Central serves as an indispensable resource for Amazon third-party sellers striving for success on the platform. By harnessing the full potential of this powerful tool, sellers can optimize their operations, enhance customer satisfaction, and ultimately, achieve greater profitability.
Why Should Your Brand Be Selling on Seller Central?
Access to a vast customer base: With millions of active customers, Amazon offers unparalleled reach and exposure for your products.

Better price controls: Seller Central allows you to set your own prices, giving you more control over your margins and competitiveness in the market.
Faster speed-to-shelf: Listing products on Seller Central is typically quicker than through Vendor Central, ensuring your products are available to customers sooner.
Greater inventory control: Manage your inventory levels and fulfillment methods directly, allowing for better planning and responsiveness to market changes.
Access to Amazon's fulfillment network: Utilize Amazon's extensive fulfillment network (FBA) to streamline your logistics and provide fast shipping to customers.
Valuable customer data: Gain insights into customer preferences, shopping habits, and product performance to help inform your marketing and sales strategies.
Brand protections: Brand registry and monitoring keeps counterfeit and vampire sellers at bay.
Amazon storefront & marketing benefits: Selling on Seller Central gives vendors access to powerful ways to promote your brand using storefronts and enhanced brand content
With better price control and faster speed-to-shelf, brands that utilize Seller Central to sell discover and develop winning ASINS with us.

Harness the Power of Amazon's Vast Customer Base with CPGIO

CPGIO's hybrid approach to utilizing both FBA and FBM, as well as AMS media, unlocks new revenue opportunities through additional variation, pack sizes, and inventory backstop.
With multiple modes of procurement and Amazon operations, CPGIO makes accounting, onboarding & optimization frictionless - we can either operate as your 3PL or as a distributor, moving goods through our top-grossing house account.
Amazon Seller Central Consulting
When it comes to selling on Amazon, having a well-planned strategy and professional guidance is crucial for success. CPGIO's Amazon Seller Central Consulting services are designed to help you navigate the complexities of the Amazon marketplace, providing personalized solutions tailored to your specific needs.
3P Marketplace Strategy Development
Our team of experts will work closely with you to understand your business goals, develop custom strategies, and provide ongoing support to ensure your Amazon business thrives. We offer tailored solutions to maximize your sales and profitability on Amazon Seller Central including:
Market research
Competitor analysis
Product selection
Branding and positioning
Launch strategy
Seller Central Vendor Account Management
We provide comprehensive account management services to ensure your Amazon Seller Central account is optimized for success.
With our extensive experience and deep understanding of the Amazon ecosystem, we are well-equipped to help you achieve long-term success.
Amazon Seller Central Integration
Managing your Amazon Seller Central account efficiently requires seamless integration with various platforms to streamline operations and simplify your workflow. CPGIO offers expert Amazon Seller Central Integration services that ensure your account is connected with the essential platforms for your business. Our integration services include:
Shopify Integration
Connect your Amazon Seller Central account with your Shopify store to manage inventory, orders, and fulfillment efficiently. This integration helps you maximize sales and ensure a consistent customer experience across both platforms.
Magento Integration
Integrate your Amazon Seller Central account with your Magento store to streamline inventory management, order processing, and shipping. This connection allows you to manage both platforms from a single dashboard, increasing efficiency and reducing the risk of errors.
WooCommerce Integration
Sync your Amazon Seller Central account with your WooCommerce store to simplify inventory management, order fulfillment, and shipping. This integration ensures a seamless shopping experience for your customers and makes managing your online presence more straightforward.
BigCommerce Integration
Connect your Amazon Seller Central account with your BigCommerce store for simplified inventory management, order processing, and shipping. This integration enables you to manage both platforms from one central location, saving time and reducing the risk of errors.
Salesforce Integration
Integrate your Amazon Seller Central account with Salesforce to enhance customer relationship management and automate essential tasks. This integration provides valuable insights into your customers' behavior and preferences, helping you tailor your marketing efforts and drive sales.
QuickBooks Integration
Sync your Amazon Seller Central account with QuickBooks for streamlined accounting and financial management. This integration simplifies bookkeeping, automates financial reporting, and provides you with real-time financial data to make informed decisions for your business.
Zoho Integration
Connect your Amazon Seller Central account with Zoho to streamline inventory management, order processing, and customer relationship management. This integration helps you automate essential tasks, saving time and improving overall efficiency.
Choose CPGIO for Amazon Seller Central Services
Optimize your Amazon business and achieve long-term success with CPGIO's comprehensive range of Amazon Seller Central Services. Our team of experts is dedicated to providing you with the support and solutions you need to excel in the competitive Amazon marketplace. Contact us today to learn more about our services and how we can help you grow your business on Amazon.
Amazon Brand Registry
Protecting your brand's identity and reputation is critical for success in the Amazon marketplace. CPGIO's Amazon Brand Registry services are designed to help you safeguard your brand, prevent counterfeits, and gain access to enhanced marketing tools. 
Brand Registry Setup and Enrollment
Navigating the Amazon Brand Registry enrollment process can be complex. CPGIO's experienced team will assist you with the following tasks:
Trademark verification and registration
Brand Registry account setup
Submission of required documentation
Guidance through the enrollment process
Brand Protection and Monitoring
Once your brand is registered, CPGIO's team will help you protect your brand by:
Monitoring your product listings for unauthorized sellers
Identifying and reporting counterfeit products
Implementing strategies to prevent IP infringement
Providing ongoing support and advice on brand protection
Amazon Brand Registry is a valuable program for brand owners looking to protect their intellectual property, our team ensures your brand is registered and protected while maintaining complete control over your product listings.
Enhanced Marketing Tools
As a registered brand on Amazon, you will gain access to exclusive marketing tools that can help you showcase your products and drive sales. CPGIO's team will help you leverage these tools effectively:
A+ Content creation and optimization
Amazon Stores design and setup
Sponsored Brands campaigns management
Brand analytics insights and optimization
Do You Have A Seller Central Marketing Strategy?

If you're a brand owner or seller on Amazon, having a strong Seller Central strategy is essential to growing your business and staying competitive in the marketplace.
At CPGIO, we specialize in helping brands implement an advanced 3P strategy that sets the standard for upscaling conversions and sales rank on Seller Central.
Amazon Seller Central Reports API
Data-driven decision-making is essential for growing your Amazon business. 
Get Amazon Seller Central Reports API services that enable your brand to access and analyze your ASIN data in real-time, helping you make informed decisions and optimize your sales performance on Seller Central.
API Integration
We provide Amazon Seller Central Reports API integration services, allowing you to access and analyze your data in real-time for better decision making. Our services include:
API setup and configuration
Custom report generation
Data visualization
Third-party tool integration
With our team of in-house developers, we create powerful data visualization tools, ensuring you have access to the insights you need to stay ahead of the competition. 
Data Analysis and Insights
Our team of data analysts will help you make sense of your Amazon sales data, providing actionable insights for business growth:
Sales trends and patterns
Bestselling products and categories
Geographic sales distribution
Customer demographics
Seasonal fluctuations
Creating a global pricing strategy
Powerful data analysis and API integration alongside experienced account managers that enable you to unlock the full potential of your sales efforts on Seller Central.
Seller Central Amazon Calculator
Understanding the true profitability of your products is critical for running a successful Amazon business. CPGIO's Seller Central Amazon Calculator is designed to help you accurately calculate your profit margins, taking into account all fees, shipping costs, and other expenses associated with selling on Amazon. 
Seller Fee Calculations
One of the challenges of selling on Amazon is navigating the various selling plans and understanding the fees associated with each one. With our Seller Central Amazon Calculator, you can get accurate fee estimates for different selling plans and make informed decisions about which plan is right for your business. 
Accurate fee estimates for various Amazon selling plans
Customizable inputs for product costs, shipping fees, and more
Breakdown of costs by category (e.g., referral fees, FBA fees, subscription fees)
By factoring in these fees, you can ensure that you're not leaving money on the table and maximizing your profitability.
Profitability Analysis
With our calculator, you can analyze the profitability of your products and make informed decisions about your pricing strategy:
Determine optimal price points to maximize profits
Evaluate the impact of promotions and discounts on your bottom line
Compare profitability across different product categories
Maximize your profits with a detailed profitability analysis and pricing recommendations. 
Amazon Seller Central Pricing Strategy
Setting the right price for your products is a delicate balance between staying competitive and maximizing profits.  
Market Research and Competitor Analysis
CPGIO's Amazon Seller Central Pricing Strategy services help you find the perfect price point for your products through comprehensive market research, competitor analysis, and dynamic pricing adjustments.
Market demand analysis
Competitor pricing trends
Elasticity of demand
Price optimization models
Package design & optimization
Dynamic Pricing
We utilize advanced algorithms and real-time data to adjust your prices dynamically, ensuring you stay competitive in the marketplace:
Real-time price monitoring
Automated repricing based on market trends
Price change alerts and notifications
Custom pricing rules and strategies
Custom pricing strategies tailored to your business goals and market conditions, ensure you stay ahead of the competition and drive sales.
Repricing Strategy Development
Repricing can also provide valuable insights into market trends and demand. Monitoring pricing data and sales trends can help brands gain a better understanding of what products are in high demand and adjust their inventory and pricing strategy accordingly including:
Target profit margins and ROI
Competitor targeting and benchmarking
Price floor and ceiling limits
Buy Box optimization
Repricing can also help sellers improve the visibility of their products on Amazon. By adjusting prices to reflect market trends and demand, sellers can improve their search rankings and increase the likelihood that their products will be seen by potential buyers.
Amazon Seller Central Accounting
Managing the financial aspects of your Amazon business is essential for long-term success, but it can be time-consuming and complex. CPGIO's Amazon Seller Central Accounting services provide comprehensive financial reporting, tax preparation, and reconciliation, ensuring your Amazon business remains compliant and profitable. 
Financial Reporting
Our accounting services provide detailed financial reporting to help you understand the financial health of your Amazon business:
Monthly profit and loss statements
Balance sheets
Cash flow statements
Sales tax reporting
Tax Preparation and Compliance
We ensure your Amazon business remains tax compliant by providing:
Sales tax registration and filing
Tax liability calculation and reporting
Tax audit assistance
International tax compliance for global sellers
Reconciliation Services
Our team of accounting professionals will reconcile your Amazon Seller Central transactions with your accounting records to ensure accurate financial reporting:
Sales revenue reconciliation
Expense tracking and categorization
Inventory valuation and reconciliation
Fee and chargeback adjustments
Sales Report Amazon Seller Central
In-depth analysis of your sales data is crucial for identifying trends and optimizing your Amazon business.
Custom Sales Reports
Our sales report services provide in-depth analysis of your sales data, enabling you to identify trends, optimize listings, and drive growth. We offer:
Daily, weekly, and monthly sales reports
Product performance analysis
Category and subcategory analysis
Geographic sales distribution reports
Data-Driven Recommendations
Based on our analysis of your sales data, we provide actionable recommendations to improve your Amazon business:
Product listing optimization
Pricing strategy adjustments
Targeted advertising campaigns
Inventory management improvements
Sales reports are also essential for identifying potential roadblocks to growth. Thoroughly analyzing your sales data can identify areas where your business may be underperforming and CPGIO can take action to address these issues.
For example, if your sales volume is low in a particular product category, you can adjust your pricing strategy or invest in marketing to increase visibility and drive sales.
Combing through the data is what we do best to drive optimization opportunities on Seller Central.
CPGIO knows what drives clicks organically and through advertising
From engaging and convertible EBC and product copy created using machine learning and a9 optimization to alluring ad campaigns targeted to highly-convertible traffic, we bring sales growth across all of your Seller Central efforts.
Our team of Amazon experts at CPGIO provides comprehensive services to help your brand excel on Amazon Seller Central. 
Content and Copywriting for Seller Central
CPGIO's content optimization services leverage our expertise in Amazon's search algorithm to optimize content with the end goal of improving Amazon visibility. With the right combination of A+ content, keywords, and copywriting, there's no limit to your brand's potential on Amazon or other marketplaces. Our Amazon marketing services and fully customizable high-touch warehouse offer a recipe for success. 
Amazon Listing Optimization
Optimizing listing is crucial to winning the Buy Box and creating winning ASINS. Content, keywords, and attractive media equal conversions. With CPGIO's Seller Central listing optimization services you get:
In-depth keyword research to identify high-performing, relevant keywords for your products
Optimized product titles, descriptions, and bullet points to improve search rankings and increase visibility
The creation of attractive media to complement crisp product photography that exceeds marketplace standards
Backend keyword optimization to enhance your products' performance in Amazon's search results
Regular monitoring and analysis of your product listings to make data-driven adjustments and ensure continued growth
Enhanced Brand Content
Enhanced Brand Content (EBC), also known as A+ Content, helps showcase your brand's unique value proposition and enhances the customer shopping experience. Our EBC services include:
Customized, engaging EBC designs that highlight your product's features and benefits
Compelling copywriting that speaks to your target audience and showcases your brand's story
Integration of high-quality images, videos, and other multimedia elements to create a visually appealing and informative shopping experience
Ongoing monitoring and optimization of your EBC to maintain its effectiveness and performance
By combining EBC content with the right ad campaigns, we can help you drive traffic to your product pages and increase sales.
Learn more about our enhanced brand content services combined with the right targeted keywords and ad campaigns that align with your brand and product goals.
A9 Search Optimization
Our team at CPGIO stays up-to-date with the latest developments in Amazon's A9 search algorithm to ensure your product listings remain competitive. Our A9 search optimization services include:
Implementing best practices and strategies to improve your products' visibility in Amazon's search results
Continual monitoring of changes to the A9 algorithm and making necessary adjustments to your listings
Analyzing your competitors' strategies and adjusting your optimization efforts to stay ahead in the market
Ensuring your product listings adhere to Amazon's guidelines and policies to maintain your account's health

Seller Central Advertising and Promotions
Our team of advertising specialists will develop and implement a custom advertising strategy to increase your product visibility and drive sales:
Sponsored Products campaigns
Sponsored Brands campaigns
Amazon Stores
Coupons and promotions
Lightning Deals and Prime Day events
Amazon DSP Advertising
Amazon's Demand Side Platform (DSP) allows you to reach your ideal customers through targeted display and video ads both on and off Amazon. Our DSP advertising services include:
Developing and executing data-driven, targeted DSP campaigns to reach your desired audience
Utilizing Amazon's rich customer data to create personalized, relevant ad experiences
Optimizing your ad creatives, targeting, and bids to maximize return on ad spend (ROAS)
Continuous monitoring and analysis of your DSP campaigns to make data-driven adjustments and improve performance
Competition is fierce on Amazon, with millions of sellers vying for sales. CPGIO's effective product marketing strategy increases your Amazon ROI and ROAS, boosts product exposure, and builds brand trust for even more sales.
Amazon Seller Central Fulfillment & 3P Distribution Services
CPGIO provides a comprehensive solution for Amazon Seller Central and 3P marketplaces including SKU submission, pricing strategies, product optimization, fulfillment, and distribution.
Our Seller Central fulfillment services swiftly integrate your goods into our warehouse to provide instant value to your Seller Central selling efforts.


Amazon Seller Central FBA Fulfillment
Fulfillment by Amazon (FBA) can greatly improve your Amazon business, but managing FBA effectively can be challenging. CPGIO's Amazon Seller Central FBA services are designed to help you optimize your fulfillment strategy, ensuring your products are shipped efficiently and cost-effectively. 
With CPGIO's FBA services, you can focus on growing your business while we handle the complexities of fulfillment.
FBA Strategy and Setup
Our FBA management services help you optimize your fulfillment strategy, ensuring efficient and cost-effective shipping for your products. We offer:
FBA account setup and management
Product shipment planning
Inventory forecasting and replenishment
Storage fee optimization
Before your inventory even arrives into our warehouse, we start the account setup and inventory management processes that eliminate risks of fees and delays getting your purchase orders to Amazon.
FBA Performance Monitoring
One of the primary benefits of our FBA Performance Monitoring service is that it allows sellers to identify areas for improvement in their performance. By regularly reviewing performance metrics, sellers can quickly spot any issues that may be impacting their performance and take corrective action.
For example, if a seller's order defect rate is consistently high, they can take steps to improve product quality, customer service, or shipping times to bring the rate down.
We monitor your FBA performance to identify areas for improvement and ensure your products are consistently meeting Amazon's performance metrics:
Order defect rate
Pre-fulfillment cancellation rate
Late shipment rate
Inventory performance index
FBA Performance Monitoring service also helps sellers ensure that their products consistently meet Amazon's performance metrics.
This is critical for maintaining eligibility for programs like Amazon Prime, which require sellers to meet certain performance standards.
Paying attention to key metrics like pre-fulfillment cancellation rate and late shipment rate, we help sellers stay in compliance with Amazon's standards and avoid potential penalties or account suspensions.
CPGIO is Your Amazon Fulfillment Backstop
We are your backstop that coordinates planned out-of-stock events better. Backstopping can be an important part of your inventory management strategy, as it allows you to mitigate risk and maintain a consistent supply of goods for your customers.
However, it also requires careful planning and management to ensure that the backup inventory is properly stored, rotated, and managed to minimize waste and maximize profitability.

CPGIO can help you forecast sales strategies, minimize downtime and delays from out-of-stock products, and optimize packaging and shipping processes to eliminate damaged and lost inventory.


Integrating a 1P 3P Hybrid Selling Approach on Amazon with CPGIO

Embracing a 1P 3P hybrid selling approach on Amazon allows brands to capitalize on the unique benefits of both Vendor Central (1P) and Seller Central (3P). By partnering with CPGIO, we'll help you develop and implement a tailored hybrid strategy that maximizes your brand's potential on Amazon's diverse marketplace.


Amazon Seller Central Automation
Efficiently managing your Amazon business requires streamlining operations and automating routine tasks. Implementing custom workflows and integrations reduce manual workloads and increase efficiency by identifying areas for automation.
Process Automation
Our automation services help you streamline your Amazon business operations by automating routine tasks, allowing you to focus on growth and innovation:
Inventory management automation
Order processing and fulfillment automation
Repricing and pricing strategy automation
Customer service and feedback management automation
Custom Workflow Development
We develop custom workflows and integrations to automate your Amazon business processes, resulting in increased efficiency and reduced manual workload:
Integration with third-party tools and services
Custom API development and integration
Workflow automation based on your unique business needs
Our team of Amazon experts will analyze your brand's unique needs and goals, providing guidance on the most effective combination of 1P and 3P strategies.
This hybrid approach ensures that you can take advantage of the best features of both selling models, such as increased control over pricing and inventory management with 3P, and the marketing support and streamlined fulfillment processes offered by 1P.
CPGIO Seller Central Agency Services
As an Amazon seller, managing your Amazon Seller Central account can be a daunting task, especially if you have a large inventory or are just starting out on the platform.
There are various aspects to consider, from managing inventory levels and pricing strategies, fulfillment, promotions and customer support to navigate. CPGIO consolidates all of your Seller Central Seller needs to immediately add value to your selling efforts.
Full-Service Management
Effective account management is crucial for achieving long-term success on Amazon.
As a full-service Amazon Seller Central agency, we provide comprehensive management and support for your account, including:
Account setup and onboarding
Listing optimization and management
Advertising and promotions
Inventory management
Customer service and feedback management
Dedicated Account Manager
Our dedicated account managers will work closely with you to understand your business goals, develop custom strategies, and ensure your Amazon Seller Central account is optimized for success:
Regular performance reviews and updates
Customized growth strategies
Ongoing account monitoring and optimization
Personalized support and guidance
By integrating a 1P 3P hybrid selling approach with CPGIO, you'll benefit from increased sales, improved brand visibility, and a more effective use of your time and resources.
Trust our expertise to guide you through the complexities of Amazon's marketplace and unlock your brand's potential for growth and success.
Choose a Unified Approach For Your Amazon Seller Support Needs

At CPGIO, we are committed to providing exceptional customer service for Amazon sellers, which is crucial for building and maintaining a successful business. We offer pre-sale support, order management support, post-sale support, and customer feedback and reviews management services. 
By choosing CPGIO's Amazon Customer Service Solutions, you can streamline your processes, maximize positive reviews, address negative feedback, and improve overall customer satisfaction and ratings.
Choose a Unified Approach For Your Customer Service Needs
CPGIO's Amazon Customer Service Solutions are designed to help you deliver an exceptional customer experience, build a strong reputation, and achieve long-term success on Amazon.
Our in-house customer service team is dedicated to providing you with the support and solutions you need to excel in competitive online marketspaces. 
CPGIO Amazon Seller Central Services Guide Growth & 3P Opportunities
Review our related Amazon Seller Central and Amazon optimization case studies to learn how CPGIO's Amazon 3P services quickly assists Amazon Seller Central vendors overcome their limitations to optimize their seller presence.
Request a quote and fire up a conversation about your brand's future with Amazon Seller Central.
Amazon Seller Central Integration Key Features & Benefits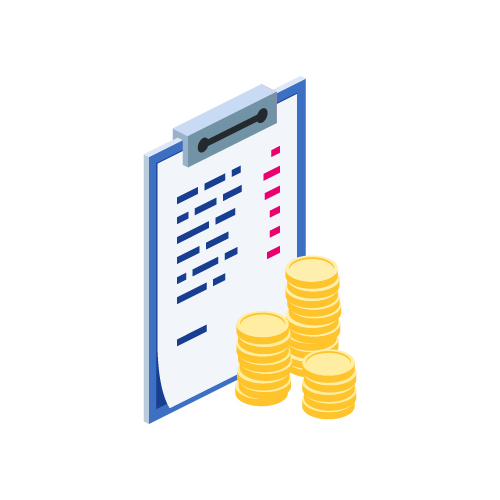 Seller Central Account Setup & Brand Registry
Our experts will efficiently guide you through account creation and optimize your listings for maximum visibility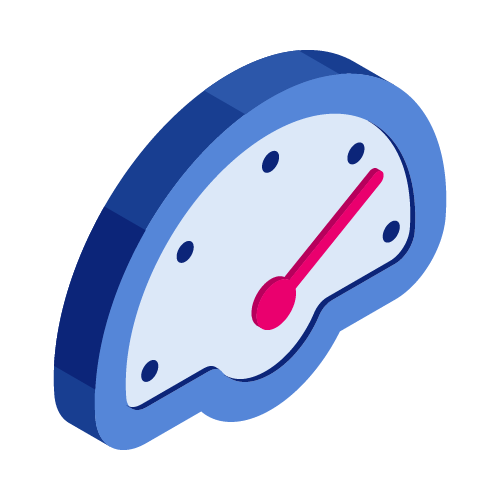 Seller Central Fulfillment That Supercharges Returns
Expand your reach beyond Amazon with CPG.IO's multi-channel fulfillment integration that seamlessly connect with popular eCommerce platforms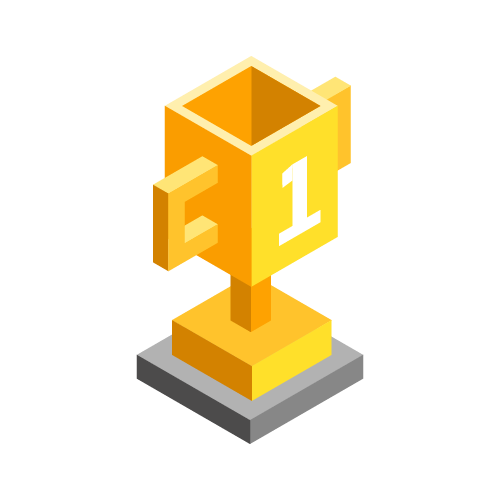 Seller Central Marketing & Campaign Management
Amplify your brand's reach with CPG.IO's cutting-edge marketing and campaign management services
Featured Case Study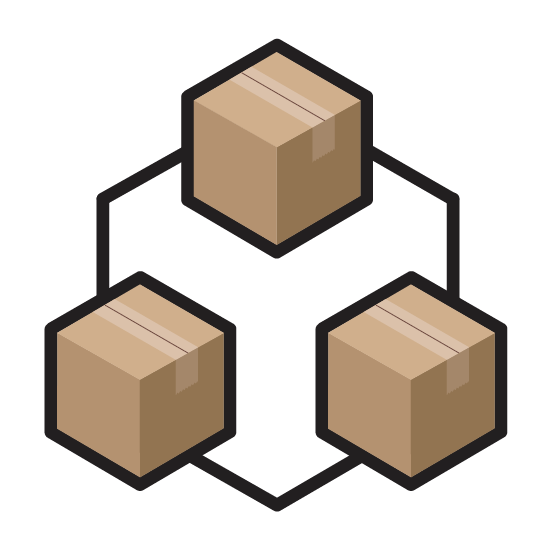 Amazon Marketplace Strategies Built on Trust, Credibility & Speed-to-Shelf
CPGIO is the Amazon 3P partner for Traditional Medicinals and the Amazon 3P + D2C partner for Urban Moonshine herbal medicine. Our multi-channel strategies for each brand belong to a 4-year relationship built on trust, credibility, and speed-to-shelf. Among many missions, CPGIO helped Traditional Medicinals meet rigorous MAP policy strategies, optimize listings, and co-pack for retailers and specialty channels.
Learn More
Jessica, Milk Bliss

Moving the AMS campaigns to CPGIO was a wise move. They build a ton of efficiencies and cost savings.

Kristen Politzer, Urban Moonshine

CPGIO provided us with valuable data insights so we could optimize every aspect of our digital business.