Newegg Marketplace Integration
Integrate Newegg with CPGIO with API & ERP management combined with the expert account, fulfillment, and marketing services that fuel sales and brand presence on the platform.
View full details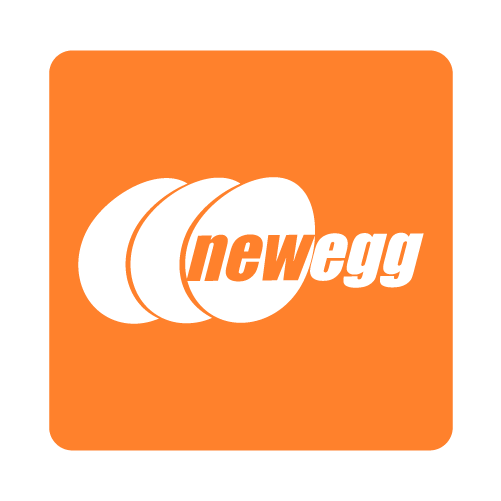 Leverage New Product Opportunities on Newegg
Newegg, a prominent retailer of consumer electronics, provides a platform for third-party online vendors to sell their products. With CPGIO's comprehensive EDI, API, and ERP services, your brand can seamlessly integrate with Newegg and benefit from our marketing and fulfillment expertise. This collaboration can help your brand establish a strong and lasting presence on this influential platform.
Newegg Marketplace Seller Benefits
By integrating your business with Newegg, you can enjoy various benefits, including enhanced brand visibility, access to a wider customer base, and simplified order management. Leveraging Newegg's reputation for excellence in quality and customer service can also help you establish trust with your customers, leading to higher conversion rates and sustained customer loyalty over time.
Unleash the Full Potential of Newegg
CPGIO empowers online brands to harness the potential of one of the world's top online marketplaces. With our support, integrating your business with Newegg can unlock access to a vast pool of potential customers, driving growth and expansion for your ecommerce store.
Maximize Your Online Presence with Marketplace Integration
To expand your brand's reach and enhance online visibility, integrating with marketplaces is crucial. Newegg Integration offers you the ability to link your ecommerce store with Newegg, opening up new opportunities and customer segments. Our team of experts ensures seamless platform integration, simplifying inventory management, order fulfillment, and customer support for your brand.
Initial & Custom Newegg Marketplace Integration
At CPGIO, we understand that every business has unique needs and requirements. That's why we offer a range of platform integration options, including API, EDI, and ERP integrations. Whether you're using a custom-built system or a popular eCommerce platform like Shopify, Magento, or WooCommerce, we ensure a smooth integration with Newegg.
Newegg Multi-Channel Integration
CPGIO's Newegg integration service not only links your business to the robust Newegg platform but also facilitates effortless integration with diverse online sales channels and ecommerce platforms. Our skilled team ensures that your inventory, orders, and customer support are efficiently managed across multiple channels, enabling you to enhance your brand's reach, amplify online visibility, and drive growth for your ecommerce store.
Shopify-Newegg Integration
Easily link your widely-used Shopify ecommerce platform to Newegg, improving your online store's functionality and performance by accessing a broader customer base. Benefit from a user-friendly interface, secure hosting, and a vast app ecosystem while amplifying your brand's reach on Newegg.
Magento-Newegg Integration
Unlock the potential and versatility of integrating your open-source Magento ecommerce platform with Newegg. Utilize a wide range of customization options, advanced marketing tools, SEO optimization, and third-party service integrations to design a personalized shopping experience that resonates with your current customers and captivates Newegg's vast audience.
WooCommerce-Newegg Integration
Revamp your WordPress website into a thriving multi-channel ecommerce platform by integrating your WooCommerce store with Newegg. Utilize customizable themes, secure payment gateways, and an array of shipping provider integrations to establish a distinctive and user-friendly shopping experience that seamlessly extends across both platforms.
BigCommerce-Newegg Integration:
Simplify multi-channel selling by connecting your robust BigCommerce online store to Newegg. Benefit from customizable themes, built-in SEO tools, and seamless integration with various sales channels and third-party apps to effectively manage and grow your online presence on both platforms.

PrestaShop-Newegg Integration
Build and manage a successful multi-channel eCommerce business by integrating your open-source PrestaShop store with Newegg. Enhance your store's functionality with a wide variety of add-ons and modules while tapping into Newegg's extensive customer base to create a personalized shopping experience for a broader audience.

OpenCart-Newegg Integration
Link your user-friendly OpenCart ecommerce platform to Newegg and savor a feature-packed online store that entices a broader audience. Take advantage of a user-friendly admin dashboard, built-in SEO tools, and integration with multiple payment gateways and shipping providers to craft a versatile and high-performing multi-channel ecommerce solution.
3dcart-Newegg Integration
Achieve multi-channel success by integrating your comprehensive 3dcart eCommerce solution with Newegg. Utilize responsive templates, powerful marketing tools, and seamless integration with various sales channels and third-party services to build a thriving eCommerce business that spans across both platforms.
Take Advantage of New Opportunities on Newegg.

Attain multi-channel triumph by integrating your comprehensive 3dcart ecommerce solution with Newegg. Employ responsive templates, potent marketing tools, and effortless integration with diverse sales channels and third-party services to erect a flourishing ecommerce business that extends across both platforms.
Full Newegg Marketplace Integration
Attain multi-channel triumph by integrating your comprehensive 3dcart ecommerce solution with Newegg. Employ responsive templates, potent marketing tools, and effortless integration with diverse sales channels and third-party services to erect a flourishing ecommerce business that extends across both platforms.
Newegg API Integration
API integration enables a seamless and adaptable connection between your ecommerce platform and Newegg. Information is exchanged securely and efficiently between the systems, enabling real-time updates on inventory, orders, and product listings. This degree of synchronization results in better inventory management, streamlined order processing, and an enhanced overall shopping experience for your customers.
Newegg EDI Integration

EDI (Electronic Data Interchange) integration provides automated exchange of critical business documents between your ecommerce store and Newegg. By integrating with Newegg through EDI, you can streamline your order processing, minimize errors, and reduce manual data entry, which can ultimately improve your operational efficiency. EDI can help you save time and money, and improve the overall customer experience.
Newegg ERP Integration

By integrating your ERP (Enterprise Resource Planning) system with Newegg, you can streamline and automate various aspects of your business operations. This centralized approach enables efficient management of your inventory, orders, product listings, and more. With real-time access to accurate data, you can make informed, data-driven decisions to drive growth and success for your ecommerce store. The result is a highly optimized and scalable ecommerce operation that can help you stay ahead of the competition on Newegg.
Marketing Strategies for Newegg Success
Integrating your ERP system with Newegg can revolutionize your business operations by automating tasks such as inventory management, order processing, and data analysis. With this centralized approach, you can have a unified view of your business and make informed decisions to drive growth and success. Moreover, integrating your ERP system with Newegg allows you to reach a wider customer base and expand your brand's reach, leading to sustained success in the competitive ecommerce industry.
Product Listing Optimization
Optimizing your product listings on Newegg can greatly impact your visibility and sales performance. With a thorough analysis of your product titles, descriptions, images, and pricing, CPGIO ensures they are optimized for both Newegg's search algorithms and customer preferences. By refining your listings, you can increase their visibility, drive more traffic, and ultimately boost your sales on the platform.
Streamlined Newegg Fulfillment Solutions
Efficient and reliable order fulfillment is key to ensuring customer satisfaction and maintaining a strong reputation on Newegg. With our high-touch fulfillment center, we optimize your fulfillment processes to ensure accurate and timely deliveries, leading to happy customers and positive reviews.
Inventory Management and Order Processing
Proper inventory management and order processing are crucial for maintaining a positive customer experience on Newegg. We implement effective inventory management strategies and streamline your order processing workflows. With real-time updates and accurate inventory data, you can prevent stockouts and overstock situations, ensuring a seamless shopping experience for your customers.
Newegg Vendor Customer Support
In the highly competitive ecommerce industry, providing exceptional customer support can set your business apart. At CPGIO, we understand the importance of ensuring your customers receive the highest level of assistance and satisfaction on Newegg. Our team will go above and beyond to provide excellent pre-sale support, address customer concerns, and conduct post-sale follow-ups to ensure your customers feel valued and cared for. This approach can foster long-term loyalty and positive word-of-mouth for your business.
Take Your eCommerce Business to New Heights with CPGIO Newegg Integration
By choosing CPGIO for your Newegg integration, you're partnering with a team of experts who are committed to helping your business thrive in the competitive ecommerce landscape. Our comprehensive range of services, including platform integration, marketing, and fulfillment solutions, ensure a seamless and successful presence for your brand on Newegg. Contact us today to discuss your specific needs and embark on your journey towards ecommerce success with CPGIO's Newegg Integration Services.
Newegg Marketplace Integration Key Features & Benefits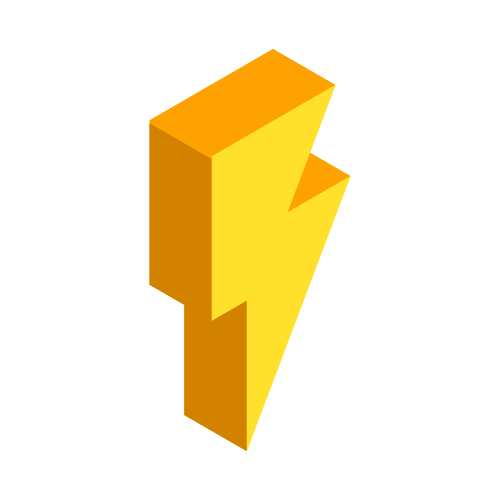 Fast Newegg marketplace Integration
Our experts ensure a smooth and hassle-free integration with Newegg, allowing your eCommerce store to tap into a vast pool of potential customers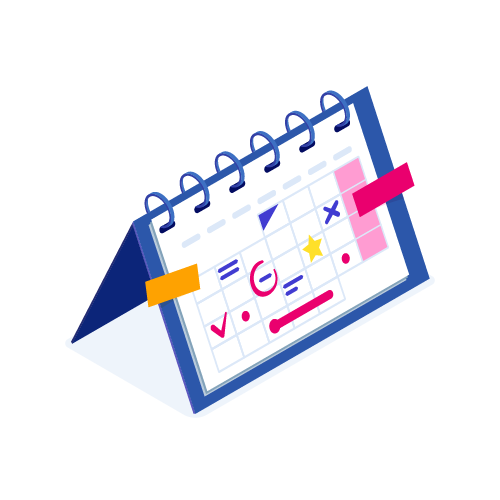 Newegg Marketing Strategy Development
Boost your product visibility and sales performance with our comprehensive product listing optimization strategies, tailored for Newegg's search algorithms and customer preferences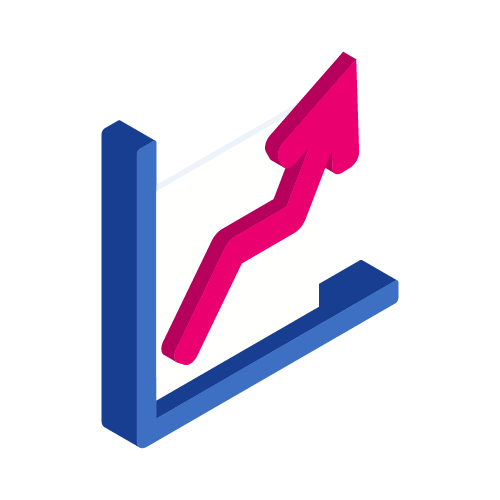 Streamlined Newegg Fulfillment Capability
Ensure accurate and timely deliveries with our expertly implemented high-touch, in-house Newegg fulfillment services
Featured Case Study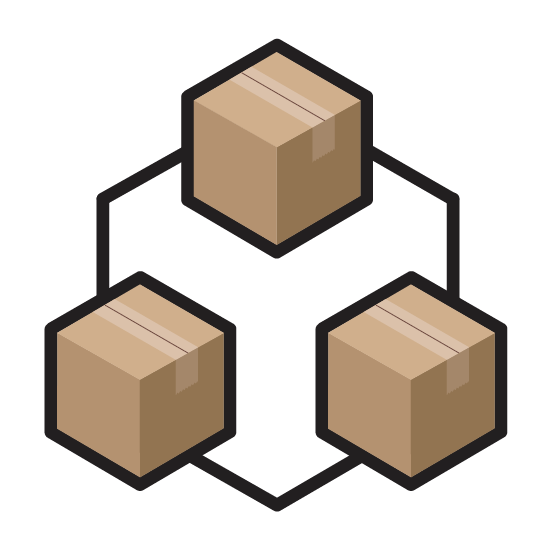 A New Hot Sauce Line Launches and Sells Out in Minutes
The initial January 2020 launch of the new hot sauce contained only 800 bottles but was sold out in mere minutes, leaving the brand's audience wanting more. We worked with the brand on its second launch and were fully prepared to meet the red-hot demand for the second wave.
Learn More
Channing Salava, Nestle Rallies

My name is Channing Salava and I've been managing the Nestle Rallies brand since February of this year. I've worked closely with Phil Koberlein during that time. Naturally, during this time of the year, our teams sit down and reflect on the year, sharing feedback and encouragement. I wanted to do the same for my external cross-functionals. Phil has been an absolute pleasure to work with this year and he's played a vital role in the success of our digital-first strategy. Not only does he show up consistently with a positive and open mindset, he is a great problem solver and collaborator. I've been impressed with his ability to manage multiple work streams and consistently deliver results.

Reece, Chobani

CPGIO has helped us develop new ways to innovate.