Kroger Marketplace Integration
Integrate your Kroger account with CPGIO's powerful sales, marketing, and custom fulfillment processes to give you unprecedented flexibility, strategy & account management to quickly connect APIs, ERPs, and brand efforts to realize its untapped potential.
View full details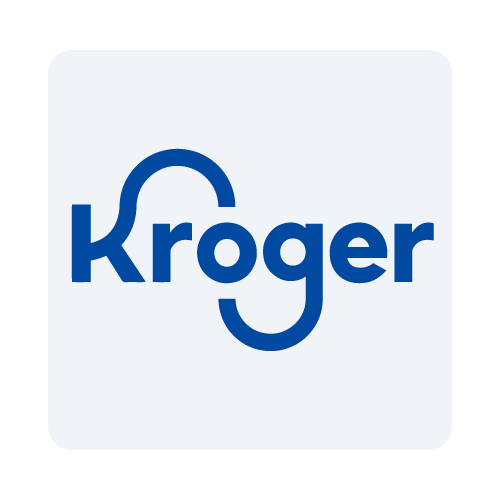 Kroger EDI, ERP, and API Services
Kroger is the largest food manufacturing business in America, and they've taken their online marketplace to the next level. Competing with Amazon's marketplace setup, Kroger has created a platform where vendors can list any item and compete for the "buy box" price and rank performance. It's an exciting opportunity for sellers to reach millions of customers through one of the most trusted names in the industry. Kroger's online marketplace is a game-changer for businesses looking to expand their reach and take their sales to the next level.
Why Sell on Kroger?
Partnering with Kroger gives brands access to an extensive customer base and significant exposure. As one of the largest grocery retailers in the United States, with over 2,700 stores operating under various banners, Kroger has a massive reach that few other retailers can match. By teaming up with Kroger, brands can tap into this vast network and reach millions of potential customers. Whether you're a new brand looking to establish a presence or an established brand looking to expand your reach, partnering with Kroger can be a game-changer for your business.
Navigating the Challenges of Selling on Kroger: Embrace a Seamless Fulfillment Process
Selling on Kroger is a breeze thanks to their easy-to-use platform and straightforward processes. While there are always some challenges when partnering with a large retailer, Kroger has made it simple for vendors to navigate their requirements and start selling their products quickly. From listing your products to managing orders and shipping, everything is streamlined and designed to help you succeed.

With Kroger, you don't have to worry about meeting rigid standards or navigating complex EDI compliance and API integration processes. Their platform is designed to make it easy for vendors to get started and start selling their products. Plus, with a dedicated warehouse and order management partner like CPGIO, you can ensure a seamless interaction from cart purchase to product shipment, so you can focus on growing your business and reaching more customers. Selling on Kroger has never been easier!

Kroger Vendor Access, Integration & Setup
CPGIO helps vendors and distributors sell their products directly to customers through Kroger's large online marketplace. This can lead to significant sales growth and brand success.
Kroger EDI & API Integration
CPGIO's marketplace integration service streamlines the process of selling on Kroger by connecting vendors with the retail giant's systems through seamless EDI and API integration. This means that data exchanges are simplified, and purchase orders, invoices, and shipping notices are automated and sent without the need for time-consuming manual steps.
By choosing CPGIO for your Kroger onboarding, you'll get a competitive edge in today's fast-paced multi-channel retail environment. Our streamlined processes make it easy for you to start selling your products on Kroger quickly and efficiently.

Kroger Account Management
Leave the complexities of Kroger account management to us, so you can focus on growing your business. Our team will take care of ensuring compliance with platform requirements, making timely updates, and addressing any issues that may arise.
Kroger Catalog Management
Let CPGIO take care of your product catalog with our comprehensive catalog management services. We'll ensure your catalog stays organized and up-to-date, making it easier for you to manage product updates, promotions, and inventory on Kroger's marketplace.
Kroger Listing Optimization
CPGIO maximizes your product visibility and conversion rates with our professional listing optimization services. We'll create listings that incorporate high-quality images, persuasive copy, and relevant keywords tailored specifically for Kroger's platform, ensuring your products stand out to potential customers.
Kroger Carrier Setup & Fulfillment
Our efficient Kroger order fulfillment and logistics solutions ensure accurate and timely order processing, shipping, and tracking, helping you deliver a superior customer experience.
Drop Ship vs Marketplace: Comparing Fulfillment Models on Kroger
Selling on Kroger offers two options for fulfilling orders: Drop Ship and Marketplace. It's important to understand the differences between these models to decide which one is best for your business.
What is Kroger Drop Ship?
Kroger Drop Ship is when Kroger partners with manufacturers or wholesalers to sell products directly to customers. Instead of keeping inventory in their warehouses, Kroger forwards order details to the manufacturer or wholesaler, who then ships the product directly to the customer.
Kroger Drop Ship Pricing Vs Marketplace Fees
For both models, CPGIO works with the brand to determine product costs. However, with Drop Ship, Kroger sets the final sell price to the consumer, while in the Marketplace model, CPGIO collaborates with the brand to set the price. Kroger fees range from 6% to 20% depending on the product category, with Grocery and Household items typically at 15%.
Kroger Drop Ship Costs and Options
In the Drop Ship model, Kroger covers the shipping costs, and customers receive free shipping on orders over $35. In the Marketplace model, CPGIO covers shipping costs, and all orders include free shipping. Both models benefit from CPGIO's discounted shipping rates, providing cost savings for vendors.
Customer Service and Seller Visibility on Kroger
For customer service, Kroger handles inquiries related to Drop Ship orders, while CPGIO manages customer service for Marketplace orders. In terms of seller visibility, listings show "Shipped and Sold by Kroger" for Drop Ship and "Shipped and Sold by CPGIO" for Marketplace orders.
By carefully considering these factors, vendors can decide between the Drop Ship and Marketplace models based on their specific needs and priorities. Both options provide unique advantages, and selecting the right fulfillment model can enhance the overall success of selling on Kroger.
Kroger Fulfillment & Inventory Management
Stay on top of your inventory levels with our efficient inventory management services tailored for Kroger's marketplace, avoiding stockouts and overstocking while optimizing product availability for your customers.
In both Drop Ship and Marketplace models, CPGIO handles order fulfillment and delivers products directly to end consumers. Inventory is stocked in CPGIO's warehouse, ensuring efficient storage and order processing.
Product Bundle Creation
Increase average order value and enhance customer satisfaction with our product bundle creation services, offering attractive and well-curated product combinations that drive sales on the Kroger platform.
Kroger Compliance & Regulation Support
Navigate Kroger's strict guidelines and regulations with confidence, as our team of experts ensures your business remains compliant, avoiding penalties and maintaining a strong reputation on the platform.
Kroger Marketplace Expansion
Grow your brand's presence and revenue by tapping into the vast potential of Kroger's marketplace, leveraging our experience and expertise to drive sales growth and brand success on the platform.
Analytics & Performance Monitoring
Make informed decisions and drive continuous improvement with our analytics and performance monitoring services, providing valuable insights on your Kroger marketplace performance and identifying growth opportunities.
Kroger Competitive Analysis & Strategy
Stay ahead of the competition with our in-depth competitive analysis and tailored strategies, helping you understand your competitors' tactics and positioning your brand for success on the Kroger platform.
Kroger Marketing & Advertising
Boost your brand visibility and sales with our targeted marketing and advertising solutions designed specifically for Kroger's marketplace, ensuring a strong online presence and increased customer engagement.
Kroger Customer Service Management
Deliver exceptional customer support with our professional customer service management services, handling customer inquiries, feedback, and returns, ensuring a positive experience and fostering customer loyalty on Kroger's platform.
Custom Reporting & Insights
Get a clear understanding of your Kroger marketplace performance with our custom reporting and insights services, delivering valuable data and actionable information to help you drive growth and improve your operations.
Kroger Promotion & Discount Management
Effectively manage your promotions and discounts on the Kroger platform with our expert assistance, maximizing sales opportunities while ensuring compliance with Kroger's guidelines and best practices.
Dedicated Support & Ongoing Optimization
Benefit from personalized support and consultation from our team of Kroger marketplace experts, guiding you through every step of the integration process and helping you overcome challenges for long-term success.
Integrate Kroger Into Your Selling Strategy With CPGIO
CPGIO offers integration services with Kroger that enable you to quickly start using EDI services, APIs, optimized fulfillment, and marketing services. These services can give your brand a competitive advantage. With expert account management and seamless processes, CPGIO creates an integrated experience that helps you achieve critical KPIs, higher AOVs, and overall success.

To learn more about how we can help you add your grocery products to Kroger quickly, start a conversation with CPGIO today.

Kroger Marketplace Integration Key Features & Benefits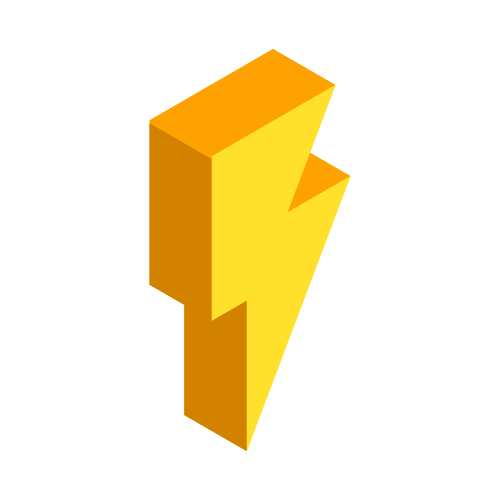 Kroger EDI: Streamlining Supplier Communications
Simplify your business transactions with Kroger's Electronic Data Interchange (EDI) system, designed to facilitate fast and efficient communication between Kroger and its suppliers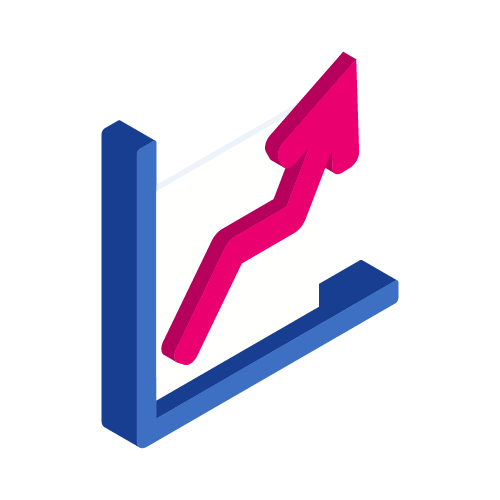 Kroger Vendor Management: Unlocking Growth Opportunities
Discover new growth potential by partnering with Kroger and accessing our advanced Vendor Management tools and support, designed to help your business thrive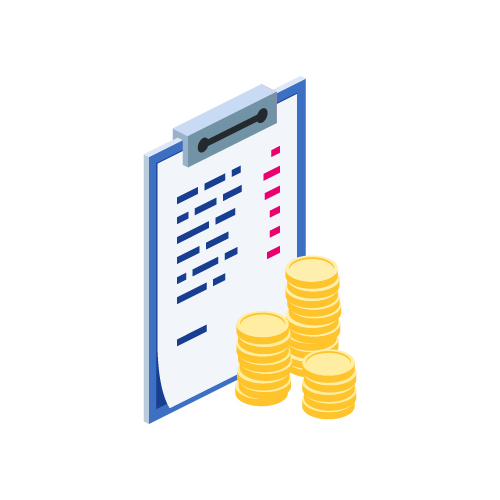 Kroger Fulfillment: Optimizing Inventory Management
Revolutionize your inventory management process with Kroger's state-of-the-art fulfillment system, ensuring accurate product availability and efficient order processing
Featured Case Study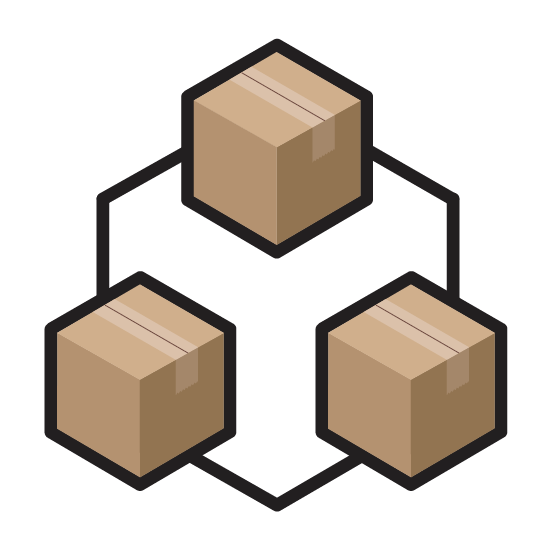 Rapid & Scaled Growth Across eRetail Channels
CPGIO won the attention of rapidly growing D2C first companies just outside of the CPG space due to its low fulfillment rates. Futurism, the maker of the Gravity Blanket, was a proud partner of ours for over 2 years before their acquisition. In 2019, CPGIO added over 15 eRetail channels, took over AMS marketing, and runs the brand's highly sophisticated customer support operations.
Learn More
Maxine and Cat, Campbell's

Impressed with CPGIO's ability to execute a DTC site both quickly and beautifully.

Gigi VP Marketing, La Preferida

The Social Marketing team at CPGIO got us engaged in all the right places.