Google Shopping Integration
Integrating your Google Shopping and Merchant Center with CPGIO gains your brand critical real estate throughout Google's properties. CPGIO helps brands take ownership and optimize this powerful shopping channel to elevate brand efforts and get your products on the 1st page of Google results.
View full details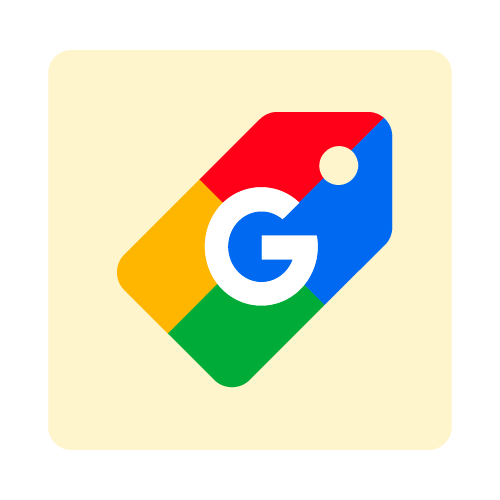 Google Shopping Setup and Optimization for Online Vendors
Get ready to boost your online sales like never before with Google Shopping! It's a fantastic free tool that lets online vendors showcase their products and improve their overall performance across Google's extensive properties. But wait, there's more! To maximize your sales growth, you need to implement a comprehensive strategy that utilizes all of Google's powerful sales platforms. That's where CPGIO comes in - our Google Shopping integration connects your inventory to Merchant Center, Search Console, Tags, and Google Ads & Analytics, enabling you to gather invaluable data and identify profitable opportunities for capturing strategic growth. It's time to take your online sales to the next level with Google Shopping and CPGIO!
Why Should You Sell your Products on Google Shopping?

Billion+ users on Google platforms
68% of shoppers acquired through shopping actions are net new to merchants
Existing consumers spend an incremental 10% more after using Google shopping and a 30% increase in basket size year over year 
The Benefits of Using Google Shopping 
It's a retailer first platform with prominent merchant branding

Deep loyalty and personalization with easy re-ordering and basket building

Google does the heavy lifting on customer support and returns

Pay-per-sale commission model - only pay when a conversion happens

Actionable insights on sales performance, competitiveness and assortment
Google receives over 5 billion searches every day, making it an ideal platform for product listing and advertising. More than 40% of these searches are made by users who intend to purchase products. Your product's position in the search results can have a significant impact on sales, which is where Google Shopping comes in.
Google Shopping displays all available products related to a user's search, increasing the visibility of your products. CPGIO can help you create a Merchant Center account and integrate your brand with Google Shopping, which can enhance your brand's efforts, drive sales, conversions, and user engagement.


Integrating Google Shopping and Merchant Center
Maximize your sales potential and boost your product ranking by integrating your brand with Google Shopping and Merchant Center through CPGIO's top-notch services. We provide your brand with comprehensive marketing, fulfillment, and advertising solutions that can increase your average order value and ROIs, leading to a cycle of success that drives higher conversion and returning user rates.
By harnessing the power of data, we can help you identify lucrative opportunities and develop a strategic approach to skyrocket your brand's growth. 
Google Product Rankings
Product Ratings show star ratings on Shopping ads and, in some instances, on product listings on Google. These ratings help shoppers with their purchase decisions, driving more qualified shoppers to your product pages.
1-5 Star Rating System and Count of Total Reviews

Ratings represent aggregated rating and review data for the product from multiple sources

Star ratings are displayed when there are 3 or more reviews for the product

Specific to the product only
Boost Products on Google Shopping With Customer Reviews
Increase your brand's exposure and drive clicks and conversions with CPGIO's Google Reviews integration service. By leveraging customer reviews for your products, your brand gains greater visibility in Google Shopping results, and customers can make more informed purchase decisions. With our product review services, we help your brand stand out from the competition, especially when launching new products, giving you a valuable edge in the market.
Optimize Your Google Shopping Strategy
In order to fully utilize the potential of Google Shopping, it is important to have a comprehensive strategy that covers all of Google's sales platforms. CPGIO offers customized plans that optimize your Google Shopping setup, product integration, and account management to ensure maximum visibility and growth in sales.
Stay Ahead with Continuous Optimization
CPGIO understands that the online marketplace is constantly changing, and your strategy needs to adapt accordingly. That's why we provide continuous optimization services to keep your brand at the forefront of the competition. We analyze customer reviews to uncover valuable insights, refine your offerings, and improve customer satisfaction. Additionally, we adjust keywords, bids, and ad placements to ensure maximum visibility and sales growth.
Drive Conversions with Engaging Product Listings
Having an eye-catching and compelling product listing is essential for attracting potential customers and increasing conversions. At CPGIO, our team of experts ensures that your product listings are optimized with high-quality images, persuasive copy, and relevant keywords. By doing so, we give your brand the edge it needs to stand out in Google Shopping results and attract more potential customers.
How Can CPGIO Help You Sell More on Google Shopping?
Google Shopping can help you reach the right audience wherever they are searching. By listing your products in Google search results through relevant keywords and content, you can increase your product's visibility and traffic. The placement of your products in these results directly impacts the amount of traffic you receive, with page 1 results receiving a significant increase in organic search traffic thanks to optimized content and product images.
Organic & Ad Driven Google Shopping Campaigns
By utilizing Google Shopping's robust SEO, audience engagement, and advertising platform, CPGIO provides an opportunity for your brand to enhance its efforts and achieve immediate impact on your product rankings. Our highly visible organic and ad-driven campaigns create long-term sales, conversions, user engagement, and profits, making CPGIO your ideal partner for driving sales and user engagement on Google Shopping.
Google Search Ads Campaign
Get in front of customers when they're searching for businesses like yours on Google Search and Maps.
Ads can appear above or below search results on Google Search. They can appear beside, above, or below search results on Google Play, Google Shopping, Google Images, and Google Maps - including the Maps app.

Ads might appear with search results on websites of Google search partners or as part of a related search or link unit.

Types of ads include: shopping ads, image ads, video ads, text ads, dynamic search ads and call-only ads
Google Merchant Promotions
When you add promotions to products that you sell on Google, shoppers see a "special offer" link (e.g. 15% off, free shipping, etc.). This link can increase the appeal of your Shopping ads and encourage shoppers to buy. 
Boost clickthrough rate: Use promotions to highlight your Shopping ads

Increase conversions: Give shoppers a reason to buy now

Capture multi-screen traffic: Google shows "special offer" links on desktop and mobile devices 

Discounts: Percent off, cash back, buy one get one free, or buy one get 2nd percent off

Free gifts: Free item
Dynamic Remarketing
Remarketing allows you to show ads to your past site visitors and customize those ads based on the section of your site people visited. With dynamic display ads for retail, you can take this a step further and display dynamic remarketing ads with specific product information that is tailored to your customer's previous site activity.  
Maximize Your Brand's Potential with CPGIO
At CPGIO, we have a team of professionals with extensive knowledge and experience in Google Shopping and other online marketplaces. We work closely with our clients to understand their goals and develop customized strategies that are tailored to their unique needs.
Google & CPGIO
Inventory held in CPGIO's warehouse

CPGIO does the order fulfillment to end consumer

CPGIO pays shipping to consumer

No buyer approval required

Fast set-up process

Nationwide availability

CPGIO sets retail price

Lower commission rate vs. Amazon
Our team also stays up-to-date on the latest trends and best practices in the industry to ensure our clients stay ahead of the competition.
Google Merchant Center provides a highly versatile and integrative platform that can efficiently connect to various e-commerce platforms to streamline and optimize your online selling process.
Platforms like Shopify, WooCommerce, Magento, and BigCommerce offer seamless synchronization with Google Merchant Center, allowing you to easily upload and manage your product listings. These integrations facilitate inventory updates, product data management, and advertising campaigns, further enhancing your online visibility and sales performance.
Experience the CPGIO Difference
With the right e-commerce platform connected to your Merchant Center, you can effectively capitalize on Google's expansive reach, ensuring that your products are seen by the right consumers at the right time.
Are you ready to elevate your brand's presence on Google Shopping? Request a free quote today and discover how CPGIO can transform your business with our proven strategies, tailored solutions, and unwavering commitment to your success.
Google Shopping Integration Key Features & Benefits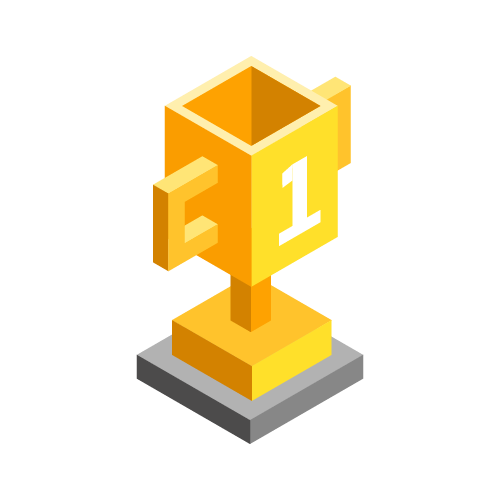 Google Shopping Account Setup
Let our specialists handle your Google Shopping account setup, ensuring a smooth and efficient onboarding process that drives sales success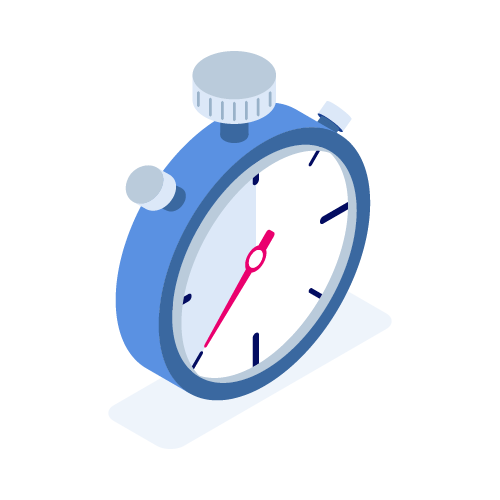 Google Shopping Product Integration
Streamline your product integration with Google Shopping and expand your reach to a wider audience, increasing sales opportunities and growth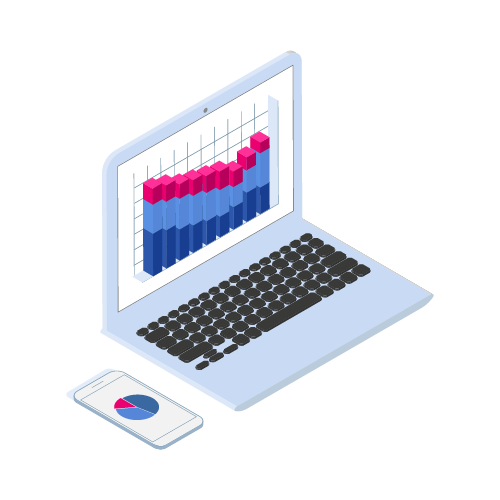 Google Shopping Campaign Management
Trust our experts to manage your Google Shopping campaigns, ensuring maximum visibility, and driving long-term sales and user engagement
Featured Case Study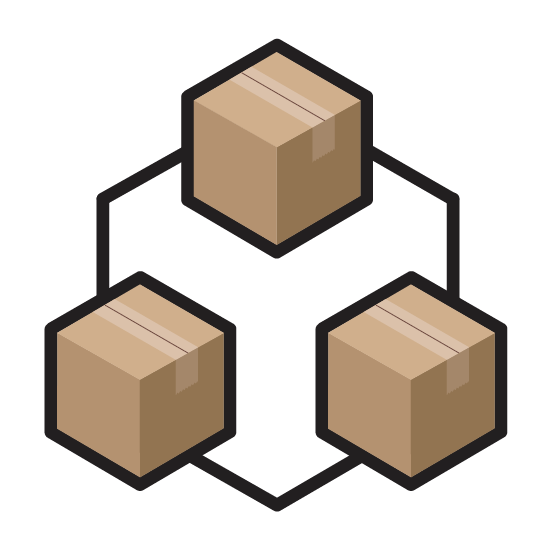 Rapid & Scaled Growth Across eRetail Channels
CPGIO won the attention of rapidly growing D2C first companies just outside of the CPG space due to its low fulfillment rates. Futurism, the maker of the Gravity Blanket, was a proud partner of ours for over 2 years before their acquisition. In 2019, CPGIO added over 15 eRetail channels, took over AMS marketing, and runs the brand's highly sophisticated customer support operations.
Learn More
Jessica, Milk Bliss

Moving the AMS campaigns to CPGIO was a wise move. They build a ton of efficiencies and cost savings.

Gigi VP Marketing, La Preferida

The Social Marketing team at CPGIO got us engaged in all the right places.