Amazon Seller Customer Support
Discover comprehensive Amazon seller support services from CPG.IO, designed to help you excel on the platform, improve customer satisfaction, and achieve your business goals with confidence.
View full details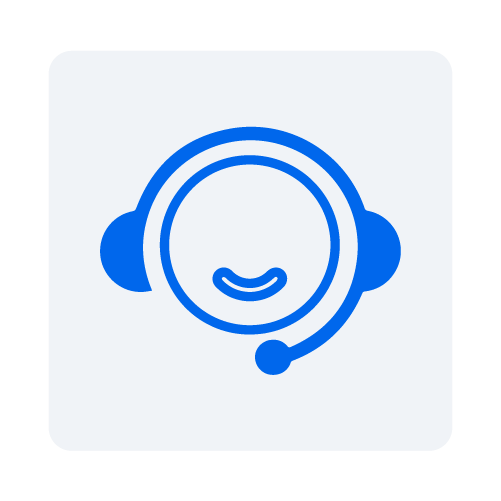 Dedicated Amazon Seller Support Wins Repeat Business
Elevate your Amazon business to the next level with CPGIO's cutting-edge Amazon Customer Service Solutions! Our team is passionate about providing exceptional customer service and delivering a superior experience for your customers at every touchpoint. We know that happy customers lead to repeat business and positive reviews, which is why we offer comprehensive solutions to help you build a sterling reputation, expand your customer base, and achieve long-term success. Get in touch with us today to learn more about how our enhanced Amazon Customer Service Solutions can take your business to the next level!

Challenges Brands Face with Amazon Customer Service
Managing customer service on Amazon can be challenging due to the unique set of circumstances. To achieve success, it's essential to maintain a high level of customer satisfaction, considering the vast and diverse customer base. Here are some common issues that brands face while handling their Amazon customer service:

Time and Resource Constraints: Providing efficient customer support is a time-consuming task that requires dedicated resources to respond to inquiries and resolve issues promptly. As your brand grows, it can become challenging to meet the increasing demands on your team.
Keeping Up with Amazon Policies: Amazon has specific policies and guidelines that sellers must adhere to, and keeping up with the ever-changing rules can be challenging. Ensuring that customer service practices align with Amazon's requirements can also pose a challenge.
Handling Negative Reviews and Feedback: Negative reviews and feedback can significantly impact a brand's reputation on Amazon. Brands need to address and resolve these issues promptly and effectively to maintain their customers' trust.
Improve Your Business Success with Amazon Customer Service Brand Metrics
Amazon's customer service brand metrics are crucial for long-term success on the platform and optimizing them can greatly benefit your business. These metrics not only reflect your brand's customer service performance but also impact your overall seller rating and search rankings. Let's take a closer look at the key customer service brand metrics and how improving them can help your business:

Order Defect Rate (ODR): A critical metric that measures the percentage of orders with defects, such as negative feedback or chargebacks. A low ODR is vital for maintaining your brand's reputation, and high ODRs can lead to account suspension. CPGIO's customer service experts can help you promptly resolve customer issues, minimizing the chances of order defects.
Customer Service Dissatisfaction Rate (CSDR): The CSDR is calculated based on the ratio of customers who express dissatisfaction with the customer support they received. A high CSDR can negatively impact your seller rating and the likelihood of winning the Buy Box. CPGIO's dedicated customer service team provides exceptional support to help reduce your CSDR and improve your brand's image.
Late Shipment Rate (LSR): The LSR measures the percentage of orders shipped later than the expected ship date. A high LSR can lead to lower seller ratings and reduced customer trust. CPGIO ensures seamless communication with customers, providing accurate shipping estimates, resulting in a lower LSR and better customer experience.
Pre-fulfillment Cancellation Rate (PCR): The PCR indicates the percentage of orders canceled by the seller before shipment. A high PCR can negatively impact your seller rating and customer trust. CPGIO helps maintain accurate inventory levels and addresses customer inquiries before they lead to cancellations, preventing high PCR rates.
Valid Tracking Rate (VTR): The VTR measures the percentage of orders with valid tracking information. A high VTR is crucial for maintaining customer trust and ensuring a smooth delivery experience. With CPGIO's support, all shipments will have valid tracking information, leading to a higher VTR and improved customer satisfaction.
Elevate Your Amazon Business with Exceptional Customer Service from CPGIO
Delivering exceptional customer service is a key factor in the success of any Amazon business. A positive customer experience can lead to repeat business and a strong reputation that attracts new customers. At CPGIO, we understand the importance of providing top-notch support and satisfaction throughout the customer journey. Our comprehensive Amazon Customer Service Solutions are designed to help you achieve just that. With CPGIO as your partner, you can ensure that your customers receive the highest level of support and satisfaction, leading to long-term success for your business.
Pre-Promotion Support
Get ahead of the game with our Pre-Promotion Support services. At CPGIO, we believe that every customer interaction counts. Our team of experts is dedicated to providing your potential customers with the information they need to make an informed purchase decision. Our pre-sale & Amazon campaign support services include:

Answering product inquiries and providing in-depth product information
Assisting with product comparisons and personalized recommendations
Clearing up any doubts or questions regarding shipping and delivery information
Addressing any concerns about payment methods and ensuring payment security
Order Management Support
Efficient order management is vital to ensuring customer satisfaction. CPGIO's order management support services help you streamline your processes and keep customers informed about their orders. Our services include:
Processing and managing orders in a timely manner
Updating customers on order status and delivery estimates
Handling order modifications, cancellations, and address changes
Coordinating cross-channel & Amazon order fulfillment to ensure accurate and timely deliveries
Post-Sale Support
Providing exceptional post-sale support is critical to building and maintaining long-term relationships with your customers. CPGIO's post-sale support services assist you in addressing any issues that may arise after a purchase, ensuring customer satisfaction and loyalty. Our services include:

Managing returns, refunds, and exchanges
Providing assistance in troubleshooting product-related issues
Handling warranty claims and facilitating repairs or replacements
Soliciting customer feedback and addressing any concerns or complaints
Customer Feedback and Reviews Management
Having positive customer reviews is vital in establishing a reputable brand on Amazon and can greatly impact potential buyers' purchasing decisions. CPGIO provides comprehensive customer feedback and review management services that can help you generate more positive reviews and effectively address negative feedback to enhance customer satisfaction. Our services include:

Regularly monitoring and responding to customer reviews and feedback
Encouraging satisfied customers to leave positive reviews
Identifying the underlying issues behind negative feedback and addressing them
Developing strategies to improve your overall customer satisfaction and ratings
Customized Amazon Customer Service Solutions
At CPGIO, we understand that every business is unique, and we tailor our Amazon Customer Service Solutions to meet your specific needs. Our team of experts will work closely with you to understand your business and customer service objectives, develop a customized plan, and implement strategies that enhance the Amazon customer experience and drive long-term success.
Optimizing Amazon Customer Service Brand Metrics with CPGIO
Focusing on improving your Amazon customer service brand metrics is crucial for your brand's growth and success on the platform. By partnering with CPGIO, you can benefit from our expertise in managing and optimizing these metrics, ensuring that your brand consistently meets and exceeds Amazon's performance standards. Our team is dedicated to providing top-notch customer service and support, allowing your business to thrive in the competitive Amazon marketplace.
Unlock Your Amazon Business Potential with CPGIO's Comprehensive Support
CPGIO is here to help you overcome the challenges of running an Amazon business and help you achieve your business goals. Our team provides exceptional support for new product launches, variety packs, and special offerings, giving you a competitive edge in the marketplace. Partnering with us means unlocking the full potential of your Amazon business and accessing a range of expanded benefits to help you succeed.
Professional Management of Customer Service
At CPGIO, our team of experts has extensive knowledge of Amazon's policies and guidelines. We ensure that your customer service is efficient, compliant, and up-to-date. Our dedicated team handles all customer inquiries, freeing up your time to concentrate on other crucial aspects of your business.
Tailored Support for Successful Amazon Product Launches
Launching a new product on Amazon can be a complex and challenging process. At CPGIO, we provide customized support to help you navigate the intricacies of launching a new product on the platform. Our expert team will work with you to develop a strategic plan that ensures your product receives maximum visibility and exposure to your target audience. With our tailored support, you can confidently launch your new product and achieve success on Amazon.
Tailored Variety Packs and Special Offerings with CPGIO
Stand out from the competition and captivate new customers by creating customized variety packs and special offerings. At CPGIO, we collaborate closely with you to develop and implement unique product bundles that are tailored to your target audience's preferences and interests. Our team will help you showcase your products and enhance your brand's appeal, giving you a competitive edge in the Amazon marketplace.
Opt for a Unified Approach to Enhance Your Amazon Customer Service
At CPGIO, we believe in a unified approach to customer service that helps you provide the best possible experience to your customers. We understand the importance of building a strong reputation and achieving long-term success on Amazon. Our Amazon Customer Service Solutions are designed to do just that. Our experienced in-house team is dedicated to providing you with the support and customized solutions you need to excel in the competitive online marketplace.
Streamlined Customer Service for Online Vendors
A robust customer service platform is crucial for managing and streamlining support for your ecommerce business. These platforms enable businesses to centralize their customer interactions, automate workflows, and provide timely and efficient support. CPGIO's customer service solutions can be integrated with various customer service platforms to deliver seamless support across multiple channels.
Here are some popular customer service platforms with which CPGIO can integrate its solutions:
Zendesk Customer Service Integration
Zendesk is a leading customer service platform that offers a suite of tools for managing customer interactions across various channels, such as email, chat, phone, and social media. Integrating CPGIO's customer service solutions with Zendesk allows you to manage all customer inquiries in one place, ensuring consistent and efficient support.
Freshdesk Customer Service Integration
Freshdesk is a cloud-based customer support platform designed to help businesses manage customer inquiries, automate workflows, and track agent performance. By integrating CPGIO's customer service solutions with Freshdesk, you can provide a unified support experience across different channels and streamline your customer service processes.
Help Scout Customer Service Integration
Help Scout is a help desk platform designed for businesses looking to provide exceptional customer support. With a focus on ease-of-use and automation, Help Scout enables businesses to manage customer inquiries and deliver personalized support. Integrating CPGIO's customer service solutions with Help Scout ensures a seamless support experience for your customers.
Intercom Customer Service Integration
Intercom is a customer communication platform that combines live chat, email, and in-app messaging to help businesses provide personalized support. By integrating CPGIO's customer service solutions with Intercom, you can manage customer interactions in real-time and provide a more efficient support experience.
Salesforce Service Cloud Integration
Salesforce Service Cloud is a customer service platform built on the Salesforce CRM, offering a comprehensive suite of tools for managing customer inquiries, tracking agent performance, and automating workflows. Integrating CPGIO's customer service solutions with Salesforce Service Cloud enables businesses to provide a seamless and consistent support experience across multiple channels.
By integrating CPGIO's customer service solutions with these popular customer service platforms, you can streamline your support processes, provide consistent and efficient assistance, and ultimately improve the overall customer experience for your ecommerce business.
Get Proactive Reputation Management
At CPGIO, we have extensive experience in managing Amazon Seller Central & Vendor Central customer service and campaign support that maintains a positive brand image on Amazon and attract new revenue growth opportunities. 
Request a quote today to discuss how we can support your customer service efforts on Amazon.
Amazon Seller Customer Support Key Features & Benefits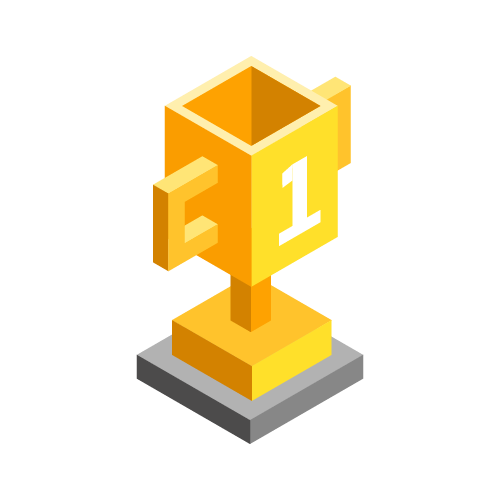 Amazon Customer Support Feedback Management
Description: Actively monitoring and responding to customer reviews and feedback, encouraging positive reviews, and implementing strategies to improve overall satisfaction and ratings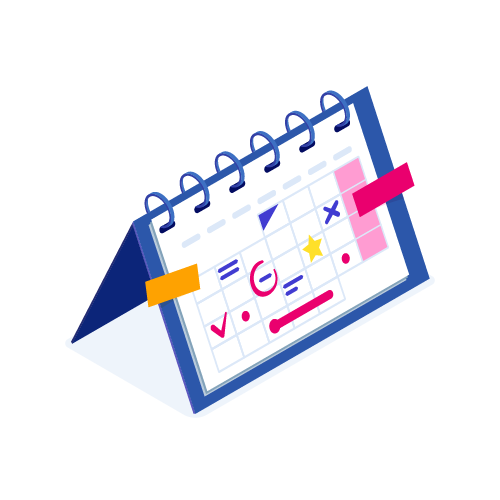 Proactive Brand Reputation Management
Proactive monitoring and addressing of negative reviews and feedback, protecting your brand's image and fostering trust among your customers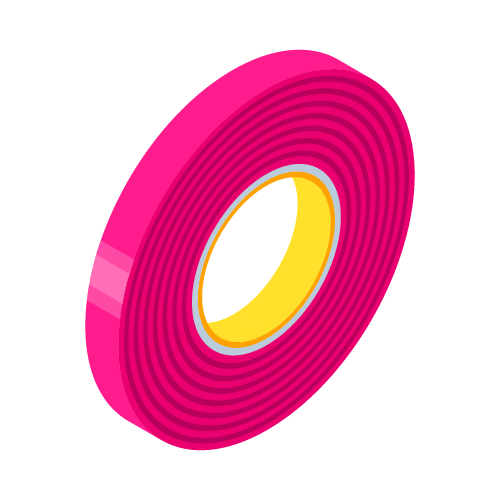 A Unified Customer Support Approach
Providing a seamless, all-in-one customer service solution, allowing you to concentrate on delivering exceptional products while we manage your Amazon customer support
Featured Case Study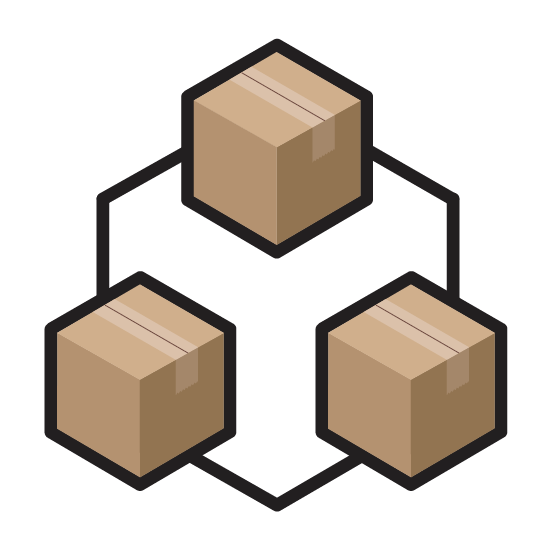 Built-In Fulfillment, Promotions & DTC Innovation
CPGIO, the exclusive Amazon 3P partner to McCormick, was awarded the D2C opportunity after 4 years of hard work. At the end of 2018, CPGIO launched shop.mccormick.com with built-in fulfillment, gift messaging, gift configuration, holiday bundles, subscriptions, and numerous other innovative D2C features.
Learn More
Maxine and Cat, Campbell's

Impressed with CPGIO's ability to execute a DTC site both quickly and beautifully.

Jeff Whitehead, McCormick

CPGIO was able to get 25K influencer orders out within 2 days for us.