Amazon FBA Prep Services
Whether you're small and sending a few items to FBA, expanding, have a full catalog, or want to run a multi-channel eRetail strategy, CPGIO helps you scale your sales on Amazon with FBA prep and fulfillment services.
View full details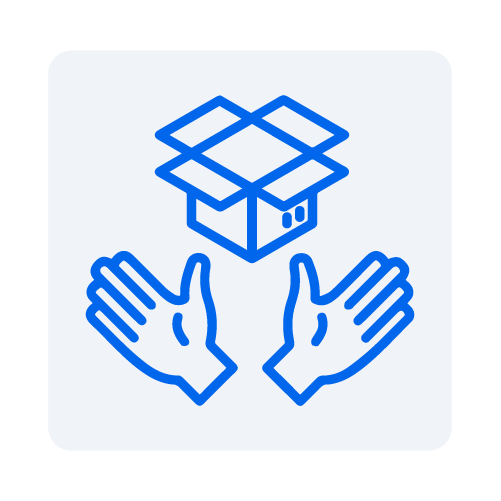 Overcome Amazon Prep Challenges with Tailored Solutions
FBA Prep services prepare products for sale and fulfillment through Amazon's FBA program, enabling businesses to leverage Amazon's logistics infrastructure to efficiently deliver products to customers. However, before products can be accepted into Amazon's fulfillment center, strict rules must be followed. Non-compliance can lead to rejected shipments and additional expenses. Therefore, businesses must work with reliable FBA Prep services that understand Amazon's requirements and can ensure that products are properly prepared, labeled, and packaged for shipment.
Transforming Your Amazon FBA Journey with Comprehensive Services
With millions of active users and over 1.6 million products shipped every day, getting products on Amazon and fulfilled through FBA gives brands a direct pipeline of powerful tools to achieve higher sales volume and AOVs for FBA products on Amazon.
CPGIO takes the guesswork out of FBA fulfillment processes by streamlining packaging efforts. We're an industry leader getting stock into Amazon's Fulfillment Center and ready for sale faster while protecting inventory levels across 1P and 3P initiatives.
Our High-Touch Amazon FBA Prep Services Include:
Dedicated FBA & Hybrid Fulfillment Services (FBA + FBM and/or AMZ)
Purchase Order, Expiration & Inventory Management
Loose & Case-Packed Product Packaging Configuration
Pack Size Configuration Optimization & Ship Testing
Quality Control & Documentation
Product Photography and Video Media Creation
Kitting, Co-Packing & Repackaging Services
Cold Chain eCommerce Fulfillment Optimization
Custom Labeling & Product Inserts
Fragile item Prep, Handling & Fulfillment
What Are the Advantages of FBA Prep Services?
FBA Prep services offer numerous advantages for ecommerce brands. By leveraging the power of Amazon's Fulfillment program and optimizing pack sizes and bundles, businesses can achieve higher AOVs and attract returning customers. Additionally, streamlined processes and a unique product experience can help drive follow-on sales and long-term success in the highly competitive world of ecommerce.
Amazon Prime Shipping For FBA
One of the biggest advantages of using FBA is the eligibility for Amazon's Prime program. Products fulfilled through FBA are qualified for free, next-day delivery to Amazon's Prime subscribers, which can significantly improve sales volume and customer loyalty. Additionally, Amazon provides 24/7 support for FBA orders, and customers receive detailed tracking information and purchase orders throughout the delivery process, making for a smooth and hassle-free customer experience.
Advanced Amazon FBA Prep Warehouse & Inventory Management 

From optimized in-house storage to inventory and purchase order management, we optimize every aspect of Amazon vendors' sales and fulfillment needs. Our warehouse operates 7 days a week with orders fulfilled the same day to provide you with hassle-free and frustration-free 1P and 3P Amazon fulfillment services.

Full Compliance With Amazon's FBA Fulfillment Prep Policies
CPGIO is a Prime warehouse and an expert in Amazon's compliance policies. We even helped to write some of them. With our FBA Prep services, we ensure that your inventory is fully prepared before shipping to Amazon's fulfillment centers, avoiding any issues with product refusal, disposal, or returns with shipping costs.
Our seamless end-to-end Amazon fulfillment services provide custom packaging and pack configurations, saving you time, money, and effort in your product preparation processes. Our expert Kitting, Co-Packing, and labeling services offer a complete FBA fulfillment solution that ensures the highest quality and efficiency.
With CPGIO as your Amazon fulfillment partner, you can focus on growing your business while we handle the details of your ecommerce operations.

Achieving Success Through FBA Prep Services
We assist brands in reaching rapid growth with laser-like precision through Amazon. We've engineered a seamless process that assists brands in reaching their full sales potential through FBA, FBM, and Amazon's Vendor Central services. Contact us today to learn how CPGIO helps your brand reach its full potential on Amazon.
Get an Edge Over the Competition With Amazon Prep Services
CPGIO provides brands with additional options beyond what Amazon can offer through FBA, such as pack size optimization, multipacks, variety packs, custom packaging, and labeling. By utilizing these options, brands can differentiate their products and create a unique customer experience that sets them apart from the competition.
We ensure that all of your Amazon prep requirements are met 100% of the time, regardless of the complexity. Whether it's opening containers, repackaging thousands of SKUs, or labeling products with barcodes, our FBA prep services deliver the custom extras that can drive sales. Whether you have a handful of SKUs or hundreds, CPGIO's FBA prep services can help prepare your products for FBA fulfillment with precision and attention to detail.
Contact us today to learn more about how we can help your brand succeed on Amazon.

Optimize Profit Margins With CPGIO Amazon FBA Prep Services

If you're looking to take your Amazon fulfillment processes to the next level, CPGIO is here to help. We specialize in providing customized 1P and 3P Amazon fulfillment solutions that are tailored to meet the unique needs of your business. Whether you're a small start-up or a large enterprise, we have the expertise and experience to help you streamline your fulfillment processes and maximize your sales on Amazon.
To get started, simply request a quote and one of our friendly representatives will be in touch with you shortly to discuss your specific needs and requirements. From there, we'll work with you to create a customized fulfillment solution that is designed to help you achieve your business goals and drive growth on Amazon.
Contact us today to learn more about how CPGIO can help you take your Amazon fulfillment to the next level!

Amazon FBA Prep Services Key Features & Benefits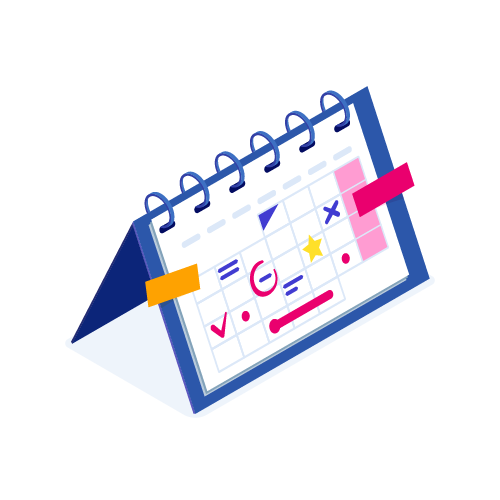 Comprehensive FBA Audit & Reimbursements
"Experience the assurance of a thorough FBA audit. Our process includes proactive case management and claiming reimbursements to maximize your profitability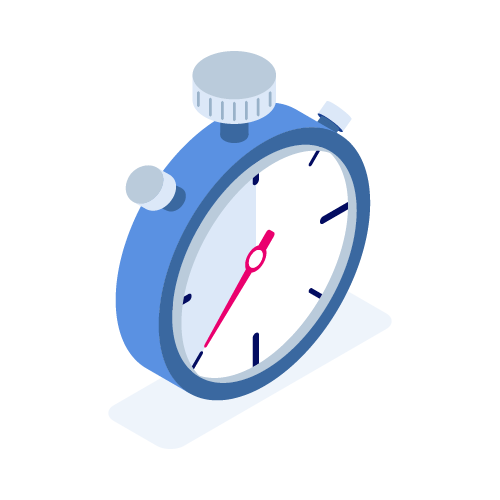 Optimized FBA Warehouse Processes
Maximize your efficiency with our warehouse processes specifically designed for Amazon FBA. We handle all stages, from intake to shipment, optimizing every step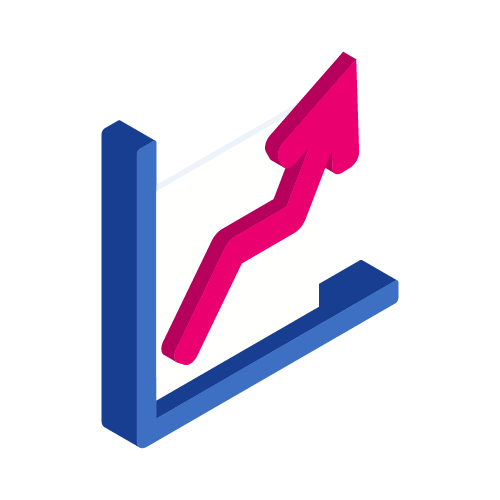 Automated FBA Fulfillment Workflow
Leverage the power of automation in your FBA operations. Our end-to-end automated workflow ensures a fast, accurate, and hassle-free FBA fulfillment process
Featured Case Study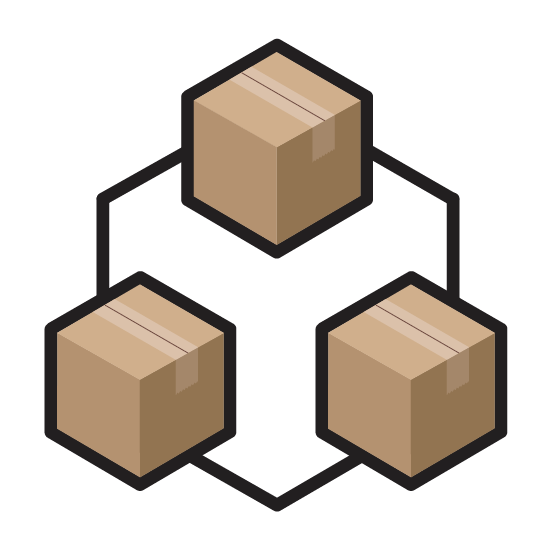 Optimizing the Amazon FBA Fulfillment Process
Utilizing our bespoke FBA strategies, an up-and-coming CPG entity accomplished a frictionless shift in their Amazon 1P fulfillment trajectory. This brand was a significant player in Amazon's frustration-free shipping program, adhering to strict guidelines, including specialized carton dimensions and a proprietary barcoded license plate label, managed by advanced software. In a remarkable span of just two days, we effectively incorporated their software, accommodating their distinct FBA labeling and packaging needs. This swift and proficient setup paved the way for us to become their reliable 1P FBA partner, enhancing their Amazon FBA logistics and operations for improved efficacy and prosperity.
Learn More
Joe Smith, COCO5

CPGIO has been indispensable in helping COCO5 build a leading Amazon Brand in the drink and wellness category. Their speed, attention to detail, and willingness to make things better is why they're so awesome.

Maxine and Cat, Campbell's

Impressed with CPGIO's ability to execute a DTC site both quickly and beautifully.